Many Veterans (and widowed spouses of Veterans) do not know how VA benefits can be used to help pay for home health care, assisted living or nursing home costs. I've prepared a free report which highlights how this program can work for you. After reading, you will understand the steps to unlock a potential of $14,742 – $27,195 per year, in tax free income from the VA!
You'll find answers to questions like this:
I have heard that in order to be eligible for Veterans Benefits I had to have served in a warzone. Isn't that true?
I do not have an injury from my wartime service. So I am not eligible for any benefits, right?
I was told that I had too many assets and/or too much income. Isn't there a way I can qualify?
What can I do about the new 3-year look back period for VA Pension Benefits?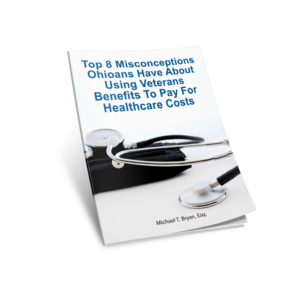 Complete the form below to download: